Content
Does your company want more visibility and new customers, but there're not enough time and expertise for that? No worries, we are here for you! Through us, you get content production for both websites and social media in the form of texts, images and videos, customer communication services, a renewed brand image, digital sales & marketing steps and implementation, e-commerce design and implementation, and your company's website renewal more customer-oriented.
Bring your business literally into the light (=Valoon)!
You can focus on your core competencies, we focus on our owns. You will find specialists for each task through us and all you have to do is order all this knowledge from one place – from us. Below are a few examples of implementations.
---
A new blog for website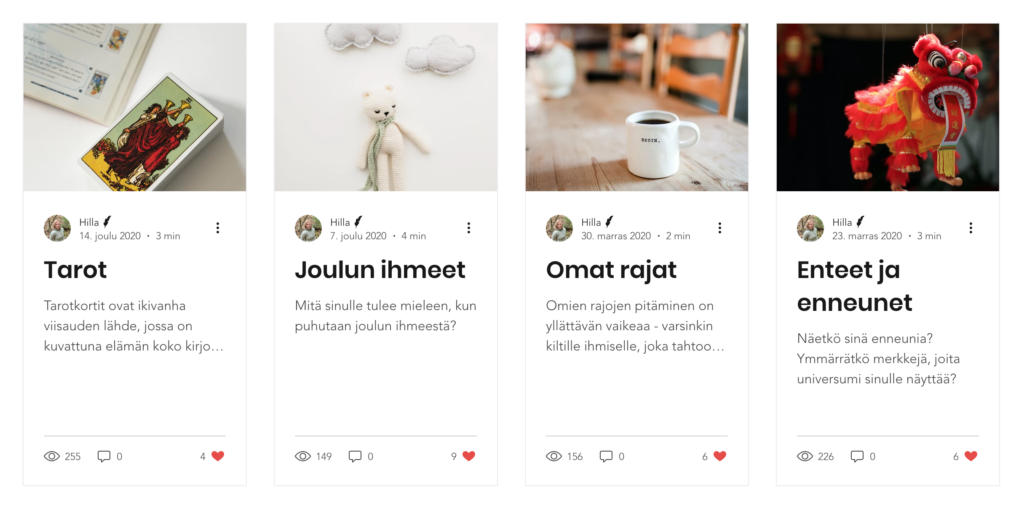 When you need more than basic company information for your website, let us help!
We create one-time marketing texts as well as regularly published blog posts. There are many different text producers in our network, combined by a passion for writing and grammar. It's not indifferent what kind of text your website has got. When you want to give a professional and reliable impression, remember that the first impression is given on websites and social media.
Instagram and Facebook posts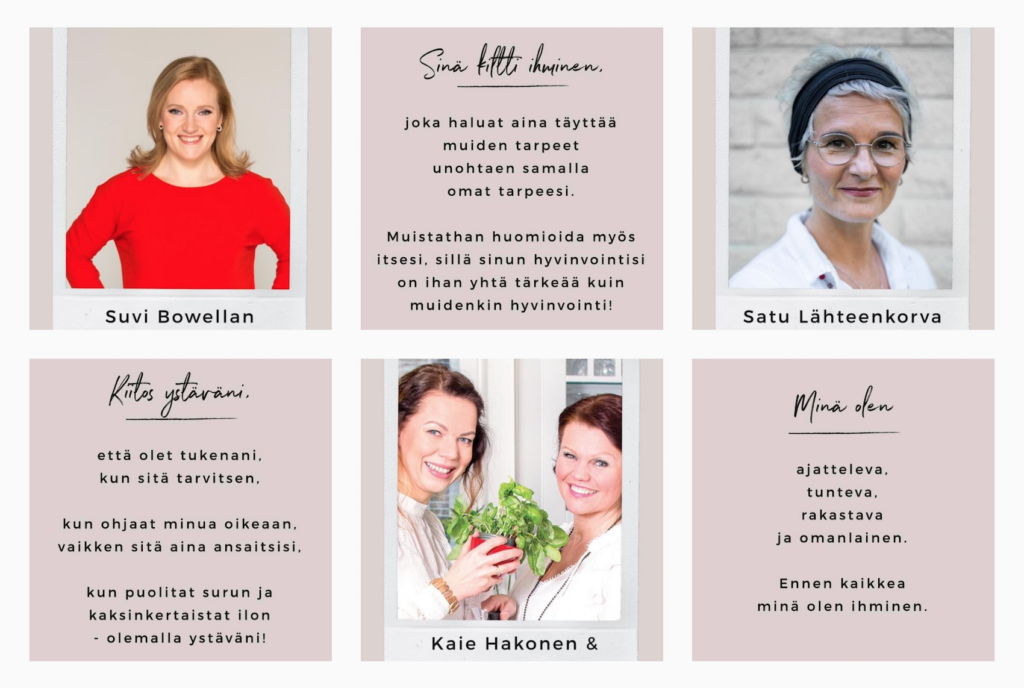 It's worth for thinking about how your business will appear on the social media and what it could potentially offer for customers. Let's go through the steps together to see what we're going to achieve and we'll implement it according to plan. Give your customers what they want – quality service, value-added content, nurtured curiosity, smooth interaction, and easy shopping. The tools already exist. We just have to use them!
Videos – both live and in advance
"I should start knitting, but I can't. Let's watch a video on YouTube and soon I will be like my grandma! Oh, how wonderful tips can be found here!"
"It is time to replace the old computer and the machine must reset. However, I've never done that by myself. Well, but, hey – YouTube tells me how to do that and soon I'm a little bit more clever!"
Do the above examples sound familiar? YouTube is a great channel to increase visibility and bring added value to your customers. It's also easy to share content to other channels – for example embedded in websites. Maybe you have wanted own YouTube channel for your business, but you've never had time to do it. Tell us what kind of content you want for your channel and we'll do it.
And hey, if you aren't interested in YouTube, we'll also manage TikTok. A safe way to land on a new platform is to connect with someone who is into it. Our creative producers are waiting for to happily serve you! Once the basics are done, we move on to the next level i.e. digital sales and marketing as well as marketing analytics. Even we love what we do, there has to be a purpose and goals.
---
Content production as a monthly service starting from 350.00 € / month + VAT! One-time renewals will be charged with project pricing model, depending on the scope of implementation.
CALL US ON +358 40 5944 952
OR SUBMIT A CONTACT REQUEST HERE: