Staff
Did the need of extra hands come suddenly? Should a new person or even an entire team be recruited? Where would these experts be found and how long would it take for the recruitment process?
We will find the right people for you!
We have a wide range of professionals in our networks who are ready for both short gigs and working permanently for a new employer. Specially multi-skilled entrepreneurs are diamonds these times and this know-how is worth utilizing. People are willing to work – have you got work to them?
Contact us and tell us about your needs – we are looking for the right expert for you!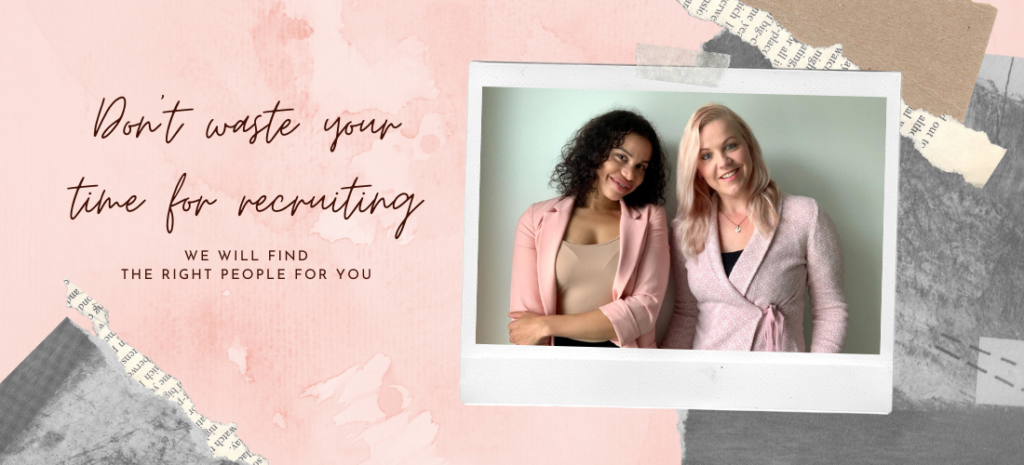 Sofia and Hilla have found great experts for their clients. Whatever the industry is, we are looking for people who are just right for your open positions and your culture. Tell us your wishes and we will make them happen!
---
CALL US ON +358 40 5944 952
OR SUBMIT A CONTACT REQUEST HERE: